[singlepic id=133 w=320 h=240 float=left]We spent most of Saturday on Jerry & Caroline's boat boat out on the river.  We enjoyed the outing.  Today we returned but the wind was too high and so we just looked at boats and went to West Marine to drool and talk of upgrade plans.  Specifically, we discussed modifying alternators for external 3 stage charging as relates to Jerry's boat.
Later we drove to Martha's but she was not at home so we made some soop and started washing the clothes.  End of weekend.
I spent all day at Martha's working on the computer. I installed XPSP3 and the new AVG 9.x. This took a long time. This morning I put her Hotmail account on Outlook so all her emails come into Outlook. There seems to be a persistent virus on the computer that keeps coming back – something to work on later.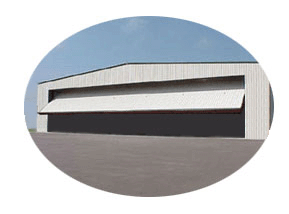 I was at the airport by 0945 waiting for the General Partner to show up for the "Hangar Walk Through" for this winter. It is about 1/2 mile of walking in and out of each hangar at the airport to check of contraband articles – like avgas in open containers, electrical heaters that are just running & running , etc. We found one heater running blowing hot air into an engine compartment. That is about $20 per month just for one heater. As usual there was a controversy or two. Two doors had been re-keyed and we could not get inside. Also, one the renters is a bit petulant. However, all-in-all everything was pretty good this winter.  The winter is about half over and I am ready for warmer weather. 
The General Partner told me that electricity usage was double what the previous month was and I attribute this to the cold weather plus the electric heater I mentioned above.  The cold weather was a factor because we have two hangars that have Propane heat and the air blowers are on a lot in cold weather.
Lest there be any doubt what the Chinese Government intends:
By Ariana Eunjung Cha and Ellen Nakashima
Thursday, January 14, 2010
 Link to complete The Washington Post article.
Computer attacks on Google that the search giant said originated in China were part of a concerted political and corporate espionage effort that exploited security flaws in e-mail attachments to sneak into the networks of major financial, defense and technology companies and research institutions in the United States, security experts said….
You can do something about it. Listen to this link http://link.brightcove.com/services/player/bcpid1847353721?bctid=61485469001
and then go to http://www.pickensplan.com/petition .
Make a difference!
Think of yourself piloting a big airplane and then watch this video (there is audio later).
https://www.youtube.com/watch?time_continue=436&v=QmRk3rlbf7c&feature=emb_logo